Greetings UUMC Family & Friends
Here are your updates from your family at University UMC for Wednesday, April 8th, 2020
A Message from Pastor Heike
Dear yokefellows,
Someone asked this week, so what does the pastors family do for Holy Week.
So here it is, we try to find the right box with our Easter decoration, which is senseless always in the very back of our Christmas deco storage area. And then we hang them up, the Easter eggs that made it and did not get smashed. And then we are ready to work on more Easter eggs… Getting ready for Christ's biggest proof of love towards us!
And what a story of love it is! Sitting there with his students over a last supper. Knowing exactly who was who. And what their ambitions were. The ones with the biased hearts and scared spirits.
The ones who would not walk the talk, the ones who would betray him and deny him.
What love of a savior, who would make us sit down and eat with him! Because we need it so badly. That someone would turn me around.
Turn my despair and falling short into a story of forgiveness and new beginning.
"I know you, and I will work with you, even you!" says the Lord sitting at my table.
I am not afraid of the destruction and the ugliness of death.
I will pull right through and turn it into life.
I am the alpha and the omega, the beginning and the end.
Whoever believes in me shall live even if he dies.
And so will be part of Maundy Thursday.
Not overwhelmed, not defeated. Not afraid of darkness and death.
But relying only on his forgiving everlasting love and his salvation….. remember, John 3:16?
"For God so loved the world that he gave his only son,
That whoever believes in him will not perish but have eternal life."
Glory to God, Amen."
–Palm Sunday–
What a wonderful Palm Sunday we all had! We'd love to share more pictures from our church family so we don't forget what each other looks like. Send your pictures, videos, whatever you got to office@uumc-lc.org or leave it in our dropbox
Holy Week Worship Services
Holy began on Sunday with our online Palm Sunday service. We will once again be celebrating this holiest of weeks together online. We will be posting an online service on the following days
Thursday, April 9th @ 1pm (Maundy Thursday)
Friday, April 10th @ 4pm (Good Friday)
Sunday, April 12th @ 8:30am (Easter Sunday)
All services will be posted on all three of our online platforms (UUMC website, Facebook page, & YouTube Channel).
uumc-lc.org
Facebook
Youtube
An E-bulletin will be sent out 30 minutes before the Easter service on Sunday. Our Online Worship Team will be available for 1 hour once the service goes live to welcome you, take your prayer requests, and answer any questions you may have.
*For anyone who is unable to receive an E-bulletin, we will have hard copies printed and available in the pick-up box in front of the Prayer Labyrinth at UUMC.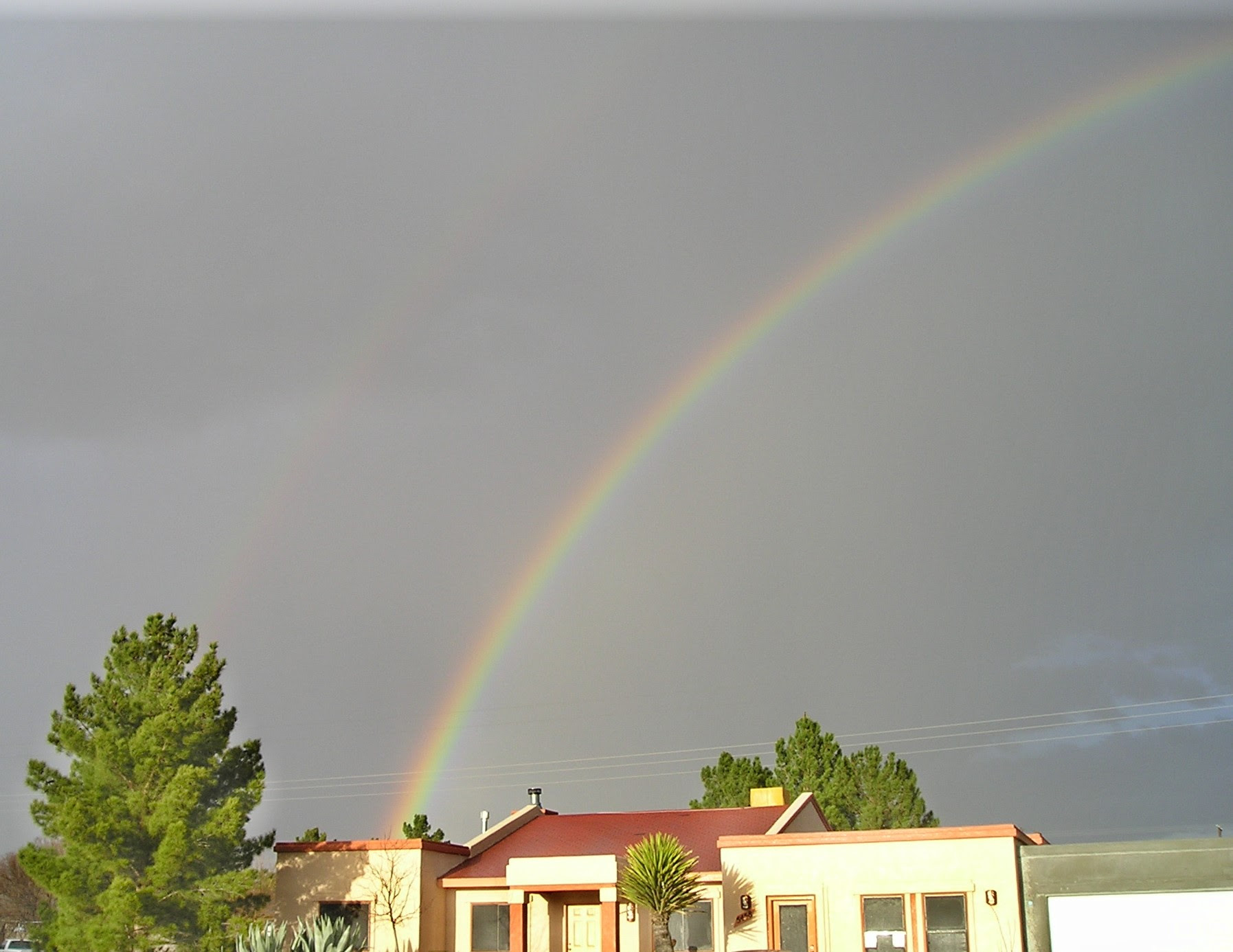 Spiritual Nourishment
If you haven't already, make sure you follow us on on Facebook and check the UUMC website regularly for your weekly dose of spiritual nourishment. Our director of Outreach, Brian Townsend, will do a live online devotional every Wednesday evening and Sunday morning.
Brian will also be offering a Sunday evening Zoom Bible study at 5:00pm and 6:30pm. You can join via ZOOM video conference by clicking https://us04web.zoom.us/j/6805659219 and use the password 922160.
Pastor George Miller of El Calvario UMC will be hosting the weekly Thursday evening Bible study. You can join via ZOOM video conference by clicking https://us04web.zoom.us/j/578612757. The scripture for this week's study is John 20:1-18.
20 Early on the first day of the week, while it was still dark, Mary Magdalene came to the tomb and saw that the stone had been removed from the tomb. 2 So she ran and went to Simon Peter and the other disciple, the one whom Jesus loved, and said to them, "They have taken the Lord out of the tomb, and we do not know where they have laid him." 3 Then Peter and the other disciple set out and went toward the tomb. 4 The two were running together, but the other disciple outran Peter and reached the tomb first. 5 He bent down to look in and saw the linen wrappings lying there, but he did not go in. 6 Then Simon Peter came, following him, and went into the tomb. He saw the linen wrappings lying there, 7 and the cloth that had been on Jesus' head, not lying with the linen wrappings but rolled up in a place by itself. 8 Then the other disciple, who reached the tomb first, also went in, and he saw and believed; 9 for as yet they did not understand the scripture, that he must rise from the dead. 10 Then the disciples returned to their homes. 11 But Mary stood weeping outside the tomb. As she wept, she bent over to look into the tomb; 12 and she saw two angels in white, sitting where the body of Jesus had been lying, one at the head and the other at the feet. 13 They said to her, "Woman, why are you weeping?" She said to them, "They have taken away my Lord, and I do not know where they have laid him." 14 When she had said this, she turned around and saw Jesus standing there, but she did not know that it was Jesus. 15 Jesus said to her, "Woman, why are you weeping? Whom are you looking for?" Supposing him to be the gardener, she said to him, "Sir, if you have carried him away, tell me where you have laid him, and I will take him away." 16 Jesus said to her, "Mary!" She turned and said to him in Hebrew, "Rabbouni!" (which means Teacher). 17 Jesus said to her, "Do not hold on to me, because I have not yet ascended to the Father. But go to my brothers and say to them, 'I am ascending to my Father and your Father, to my God and your God.'" 18 Mary Magdalene went and announced to the disciples, "I have seen the Lord"; and she told them that he had said these things to her.
DIY Face Masks
For all our crafty stitchers out there, we are asking that you consider a new ministry that you can do from home. Face masks for essential workers are in high demand and we would love to be able to help our community by providing these for not just our volunteers, but other volunteer organizations as well. Below you will find a link to some instructions you can print out at home and a video tutorial.
Want to help, but not too handy with a needle and thread? then why not donate any extra fabric or elastic that you have and we'll get it to someone who can. You can drop off all your donations at the office during our new office hours (Mon-Fri: 9am-3pm) and leave them on the donation cart outside the front office door.
Mobile Food Pantry needs You!
One of our most vital ministries is our Food Pantries. During times of crisis such as now, they are needed more then ever. For the last 2 months our food pantries have seen a dramatic increase in the number of households they serve (last pantry we served over 100 households), and with the current crisis they expect those numbers to continue to grow.
Our next food pantry will be this Friday, April 10th. This is our Mobile Food Pantry (Specifically for families of University Hills Elementary). We are in need of any and all volunteers that are able to come help starting at 12pm. We will be unloading and repacking over 50lbs of food for 50 households and have to do that in 2 hours!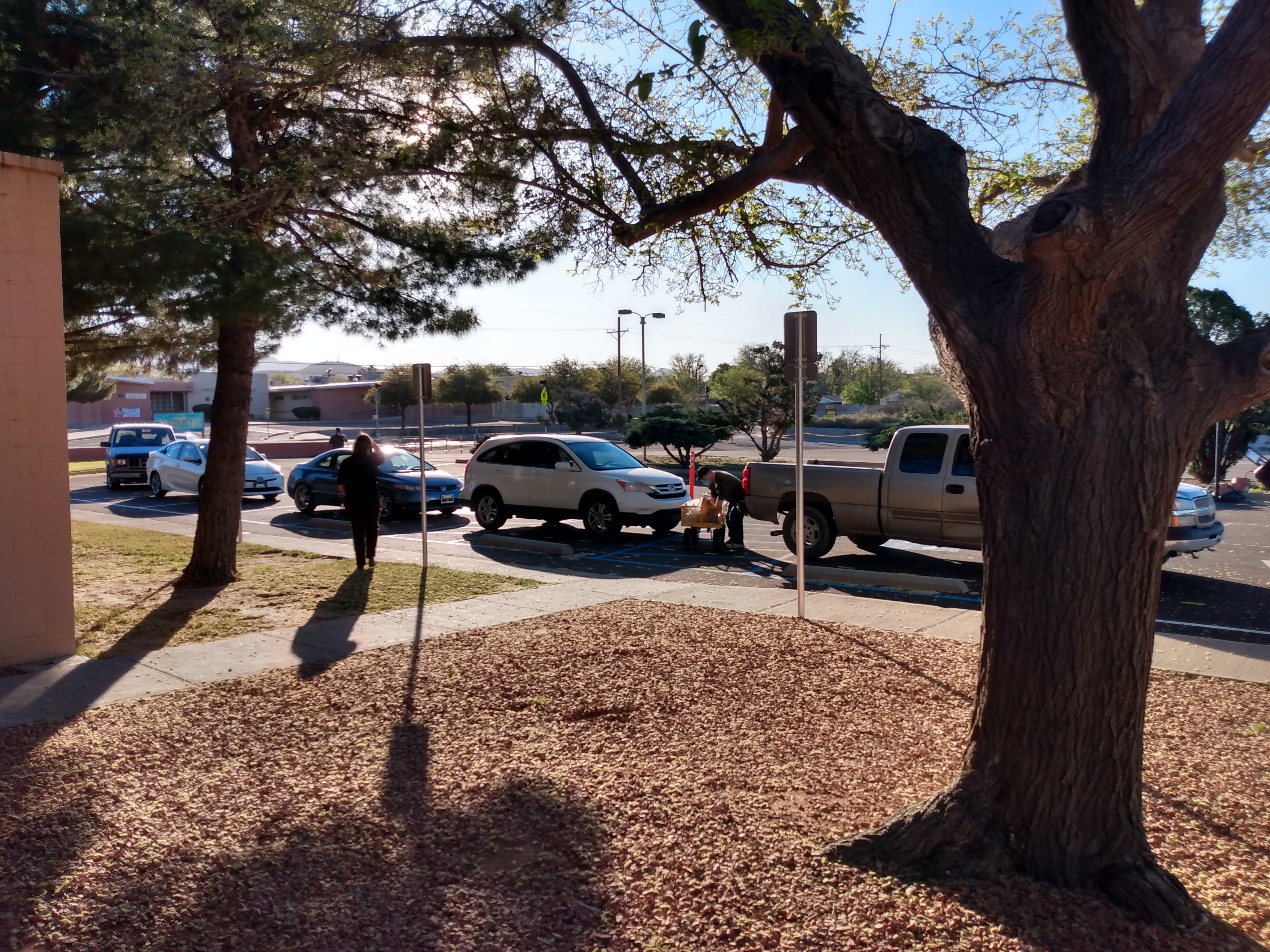 Stewardship in Trying Times
During hard times like now we know everyone is looking for things to do, to donate, to give. But sometimes the best thing you can do for your local church and other nonprofits is just financially support them so they can continue to financially support the ones who are working hard to provide the services that our communities need the most right now.
Your gifts of tithe and offering go to help provide things like…
food supplies for our food pantry
salaries for our church staff (who are not eligible for unemployment benefits)
utilities to keep Bright Beginnings Learning Center open to those families who need it most (Emergency responders, healthcare professionals, food service workers, etc.)
Equipment necessary to keep our church community in connection even when we may be physically distant.
These are just a couple of reasons why this, your church, needs your continued support now more than ever.
To give to the mission of UUMC you can go online to uumc-lc.org/give and set up recurring giving through our secure online giving site. You can also donate online via our Facebook page. We will have staff checking in at the church throughout the week, so if you are not comfortable with online giving you can always mail your offering to the church,
2000 S. Locust St. Las Cruces, NM 88001
Or, you can drop off an offering envelope Monday-Friday 9am-3pm. Just place it in the mailbox next to the office door and ring the video doorbell. One of our staff will answer and you can let them know you are dropping off an offering envelope. As soon as you return to your car they will retrieve it from the mailbox and sanitize it for the next person. For your peace of mind, the mailbox is under 24 hour video surveillance.